Inflatable event tents for maximum attention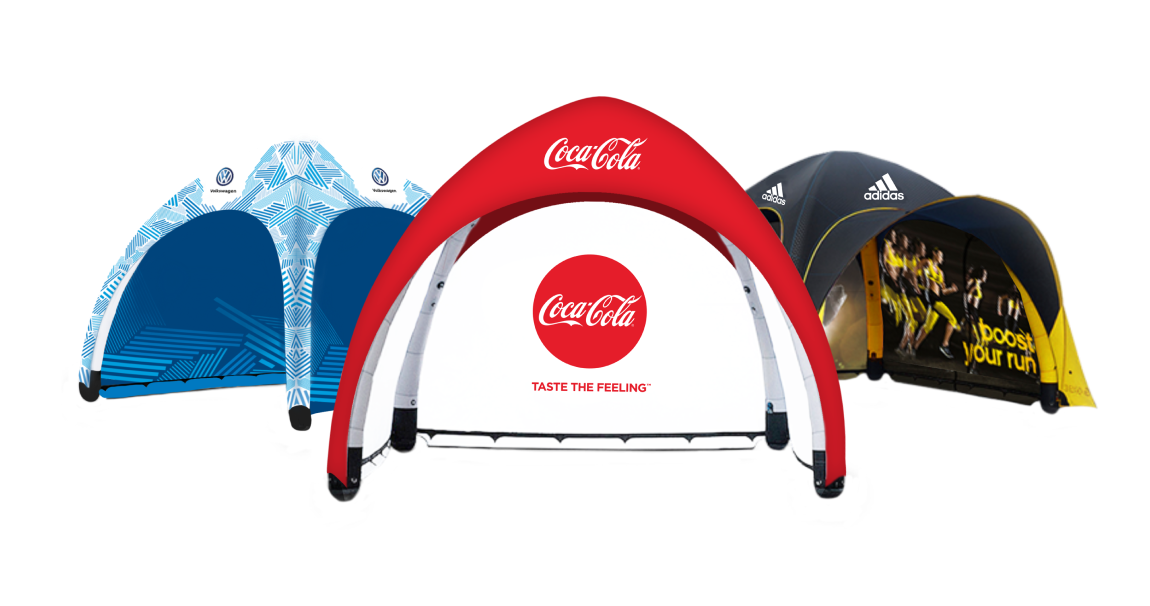 One set. A million possibilities.
The extraordinary range of GYBE® products is perfectly combinable and is creating a functional and visual unit.
The tent creates the room, the counter is the ideal presentation display and the sitting tube invites to take a seat.
In sum, the perfect set to display and highlight your creative and individual design.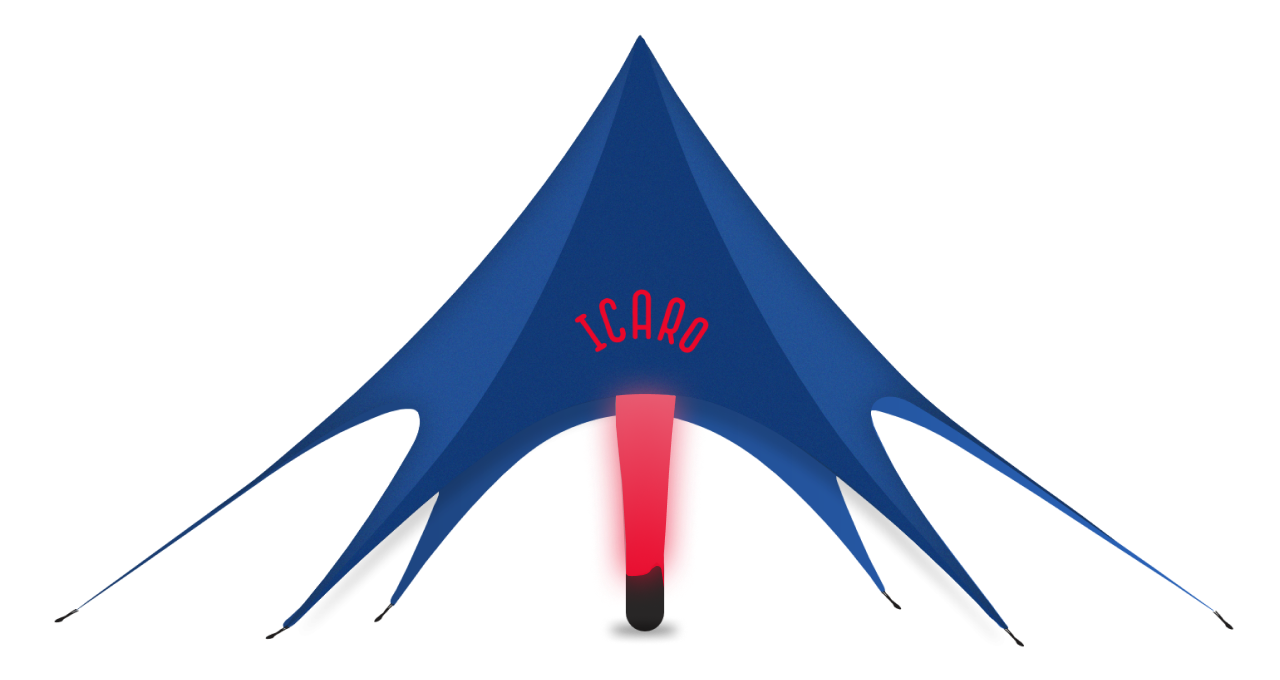 The inflatable star tent
GYBE® complemented the star tent with a unique luminous source that creates for the first time a lounge-atmosphere which can be used versatile for your promotion or festivals.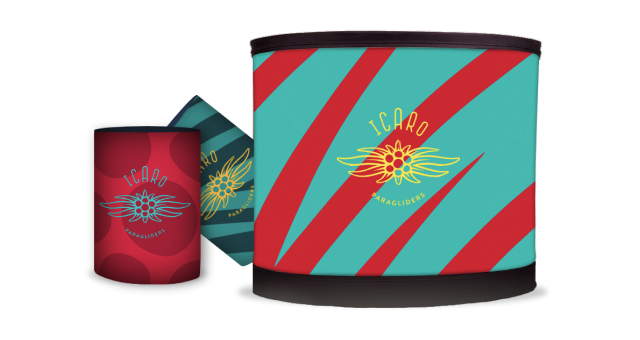 The GYBE® Counter
The GYBE® Counter is an inflatable mobile sales counter for exhibitions, events and promotion. It is quick and easy to set up due to its inflatable support structure. The exchangeable display is fully custom printable and thus optimally adapts to the spatial or thematic conditions
FAQ Event Tents

Max Link

Select a question ...

What sizes are available?
The GYBE Event Tent comes in four sizes: 10 x 10 ft, 4 x 4 m, 5 x 5 m und 6 x 6 m (floor spaces)
Can I close the tent completely?
Sure, you can. There are zippers on all four sides where you can pull in sidepanels. The exclusive set includes four sidepanels and you can choose from different versions.
Can we combine several tents and connect them?c
Yes, we offer fusion panels so tents of various sizes can be connected to cover a larger area. Note that you can connected tents with have the same or next bigger/smaller size.
Does the scope of delivery include weights?
Yes, each GYBE TENT comes with four sand bags (not filled).
How many people do I need to set up the tent?
Only one thanks to its easy handling! However, we recommend a second person while setting up the largest tent (GYBE Event Tent 6000/6x6m).
How long does it take to set up the tent?
Only 2-5 minutes depending on the size of the tent.
What is the packing size of the tent and can it be carried by one person?
We deliver our GYBE Event tents in a backpack (75 x 50 x 45 cm) that can be carried by one person. The Event Tent 6000 comes in a transport bag due to its larger dimensions.
Do I need continual inflation for the tent?
No, the inner tube of the tent is welded three times and therefore completely airtight. You only have to fill it one time.
What kind of options does GYBE offer to individualize the tents?
Our tents can be completely customized with a large selection of colours and various printing options for your logo / CI.
What about wind?
Due to its construction and materials, our tent is extremely stable even at strong winds up to 8 bft as long as it is set up correctly, weighted and tightened.