Inflatable bus tents VW & Mercedes


Choose your bus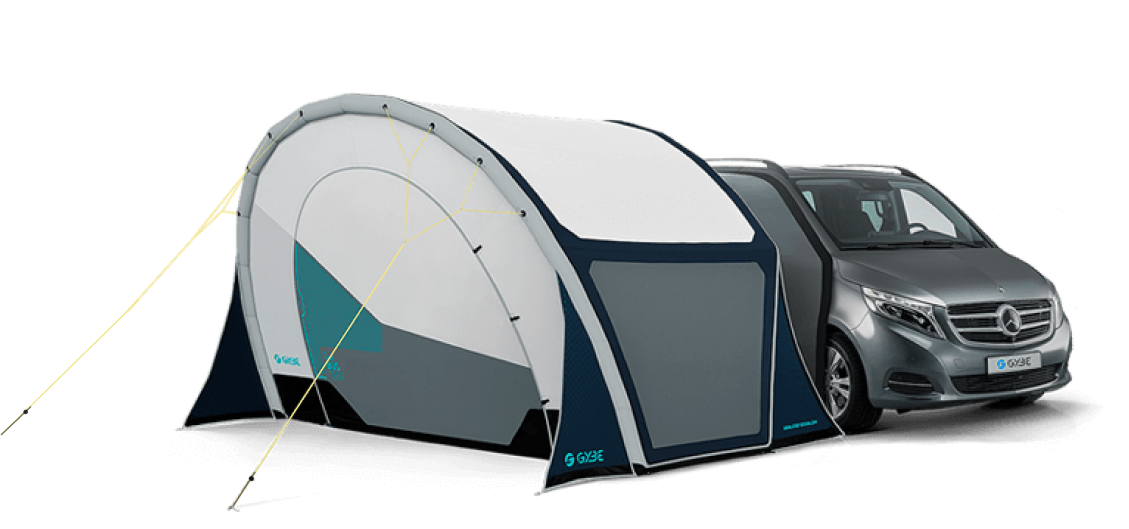 Mercedes Bus Tent
Whether you're on the beach, in the mountains or at the campsite, double the usable area of ​​your bus with the GYBE® Bus Tent and enjoy every moment of freedom.

GYBE has developed an awning especially for the Mercedes-Benz "Marco Polo" that adapts harmoniously to your bus and is very easy to set up.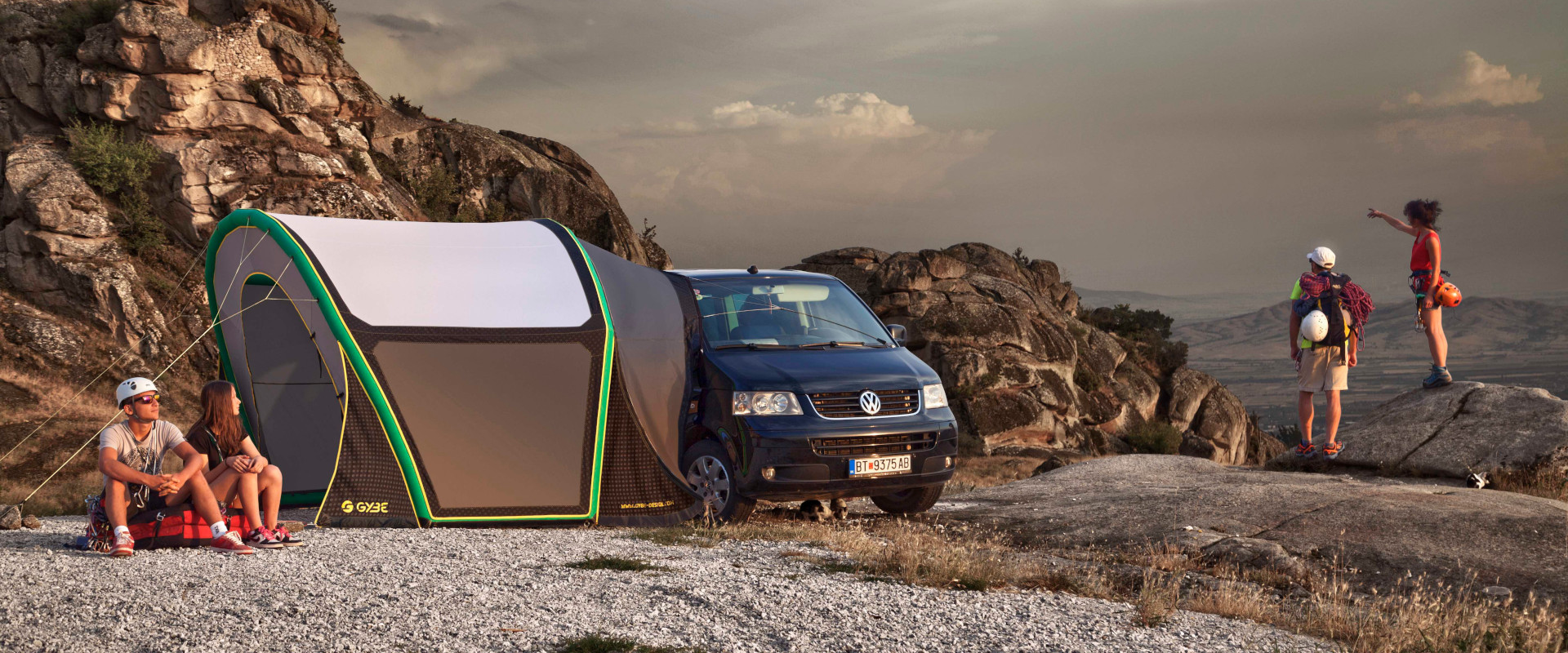 FAQ bus tents

Max Link

Select a question ...

Can the tent be also used with an awning?
No, the awning and the tent interfere with each other, so you cannot have the awning installed while using the tent.
Do you offer a floor for your tent?
No, we don't offer a floor for the tent.
Can the tent be connected to the car while using a roof rack?
Yes, we offer a special connection panel for the guide rail which allows you to use a roof rack at the same time. The required connection guide-rail sliders can be installed permanently in between the roof rack.
Which Mercedes V-Class model is the Bus Tent compatible with?
The GYBE Bus Tent only fits the Mercedes V-Class of the 447 series.
Can the tent be connected to the vehicle on both sides?
No, the GYBE Bus Tent is asymmetrical and therefore only fits on one side of the vehicle (standard: in driving direction on the right hand side). For vehicles with a sliding door on the left hand side, we offer the tent as mirrored version which is only available on direct request.
Can the passenger door still be opened once the tent is connected to the vehicle?
Yes, the GYBE Bus Tent is the one of a thousand tents whose shape is perfectly adapted to the vehicle, which allows you to still fully use vehicle with the tent connected.
Do the Frost, Midnight, Hangover, Sunset and Generation color variants also differ in shape?
No, the color variants are identical in shape and differ only in their color combinations.
Can the tent also be used without a vehicle?
Yes, the GYBE Bus Tent is designed to be used independently, i.e. without being connected to a vehicle. So you can simply leave the tent while you explore the area with your vehicle.
Can I close the tent completely?
When using the GYBE Bus Tent without vehicle, you can close it at the front and back with the supplied side panels.
Is the tent waterproof?
Yes, the GYBE Bus Tent is waterproof according to DIN ISO 4920.